Will you waive my deductible?
Anyone who has been in the auto body repair business for even a few months will tell you they have been asked this question more times than they can count. It is a common question. The answer to it often being presented as the deciding factor in if the consumer will choose this shop over that one to complete their collision repair. The fact that this question is continually being asked, makes it clear that the 'waived deductible' is misunderstood. We hope this article clears up any misconceptions.
Can an auto body shop waive a deductible?
The short answer is yes. After all, it is an agreement between a body shop and a private party. Seems simple as that, right? While it seems like it should be that easy, it is really much more complicated than that.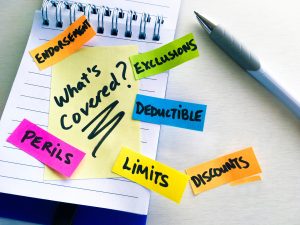 Most body shops will work with an insurance company to cover the majority (if not all) of the cost of bodywork on a vehicle. Insurance companies in these instances set rates for the work performed. Therefore, to waive the deductible is taking an added discount off of an already discounted rate. In other words, if insurance is paying for your repair leaving you only the deductible to pay out-of-pocket and then you expect a waiver of your deductible what you are essentially asking a shop to do is give you two discounts. This is the equivalent of trying to use two coupons at the grocery store for one item.
Unethical-ness of Waiving a Deductible
One could argue that it is unethical to save a customer's deductible. Some auto body repair shops will agree to waive the deductible and then attempt to over-bill an insurance company. Others might write a repair estimate differently than how they follow through with a repair. Both of these actions are unethical and potentially fraudulent. This begs the question, why would a shop choose to potentially commit fraud for such a small amount of money?
Taking a Haircut AKA Waving a Deductible
A quality reputable auto body repairer will not risk their livelihood and business to get a repair. They understand that the majority of repairs come from auto accidents and storm damages, both of which are generally covered by insurance. This being the case, if they waive your deductible, they are deducting that amount from their own profit. With the profit on auto body being a slim margin anyway, the risk of a repairer cutting corners to make up for their loss has higher potential. Shortcuts in the repair could make a vehicle unsafe to drive, void a warranty with your vehicle's manufacturer, or depreciate the value of your vehicle.
If the shop didn't cut corners and it didn't pad the estimate sent to the insurance company, they would be working for little profit. Worse, they may be working for no profit, instead simply breaking even (or even worse, taking a small loss). This begs the question, why? Why would a business choose to do a job for little to no profit? If a company is desperate to sell its services, one wonders how can it stay in business with poor business practices. Will this business be around in the event that a warranty issue arises?
A jail-able Offense (How Waiving a Deductible Could be Fraud)
If you read your insurance policy, you would find the auto policyholder is to pay the deducible prior to the insurance company paying out. If the cost of a repair was below the deductible amount, the customer would be responsible for paying the whole cost of the repair. By keeping your deductible, you are violating your insurance policy and committing insurance fraud. There are penalties for insurance fraud in Oklahoma. In some cases, insurance fraud is punishable by serving time in jail.
Cheap is Cheap (The Downside of Shops that Waive Deductibles)
Why would you want to work with an unethical company or one that was willing to commit fraud? Most consumers would say that they want to do business with a company that will be around to honor its warranty and stand behind its repairs. Most body shops invest in training and certifications for their shop and employees. It sinks a lot of money into tools and equipment, and in building an infrastructure to repair your vehicle correctly. It couldn't afford to do this (something necessary in order to ensure YOU get a quality and safe repair) if it were waiving deductibles all the time. The old adage "you get what you pay for" comes to mind.
Exceptions
There are a few exceptions. Sometimes a body shop owner will choose to do some charitable repairs for an individual or organization. Take for instance the Keys to Progress program where military veterans receive a donated reconditioned vehicle. Body shops involved in this program donate their labor and materials to restore a vehicle for donation. Another exception is loyalty programs. Several body shops offer a loyalty discount (usually for $100) for their repeat customers. And lastly, coupons – to see if an advertisement is effective, sometimes a collision shop will include a coupon to waive a percentage or a specified dollar amount off a deductible. In such cases, there are usually restrictions that apply.
If you are in the Oklahoma City Metro area and would like an estimate on the cost to repair your vehicle, stop by OKC Auto Works or submit photos here for an online estimate. You can also contact us at (405) 634-8200 to schedule an estimate at our shop, which is located at 701 SE 89th Street in Oklahoma City.